Welcome to the Lane Coburn Secure FTP.
If you have issues sending large emails you can upload your file here.
Please Zip or Rar your file before sending it directly to the Secure Lane Coburn FTP server.
Please E-mail us once the file is sent. Email us
Below is the FTP setup that will be required to connect to our servers.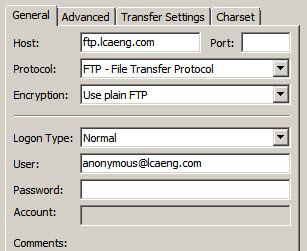 If you need a FTP Client we suggest FileZilla


LCA file system online